IVF for Veterans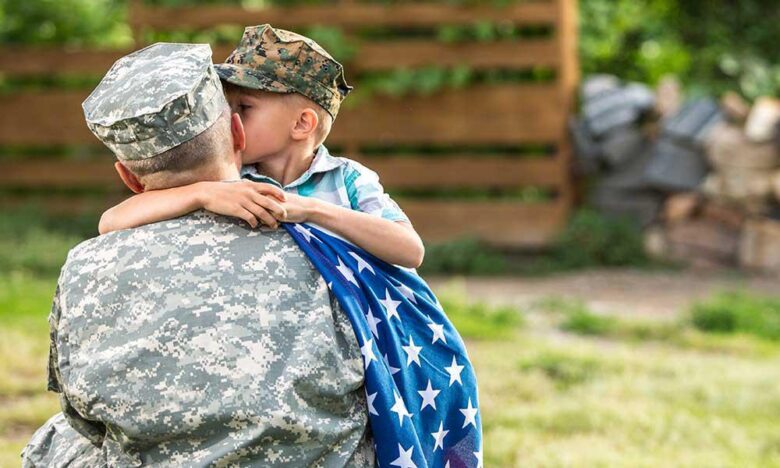 VA Now Offering IVF for Veterans Wounded in Service
America's veterans sacrifice so much to protect and defend our freedom, and some pay a very high price. For veterans who suffer combat-related trauma to a reproductive organ – or any other injury that affects fertility – the inability to have a child can be a devastating blow. Thankfully, a new law will provide IVF for veterans who need help building their families: The FY2017 Military Construction, Veterans Affairs and Related Agencies (MilCon-VA) Appropriations Bill.
Passed last year by the U.S. Senate and House of Representatives, then signed into law by President Barack Obama in September 2016, this version of the annual VA budget bill included a provision for funding to allow the Department of Veterans Affairs (VA) to offer IVF for veterans who have suffered service-related injuries that cause infertility. It also provides for reimbursement of adoption expenses to help wounded veterans become parents or grow their families.
New VA benefit: IVF for veterans
Supported by RESOLVE: The National Infertility Association, along with the American Society for Reproductive Medicine, veterans' groups and countless grassroots advocates, the new law provides funding for IVF for veterans as well as fertility counseling and other reproductive treatment through the VA.
Since the early 1990s the VA has been barred from covering the costs of medically necessary IVF for veterans with service-related injuries. Even though the military health care program, Tricare, covers IVF for active-duty injured personnel, the benefit did not previously extend to retired military personnel – even wounded veterans.
About 1,800 wounded vets could now be eligible for IVF through the VA due to IED and other injuries that affect the genitourinary tract, spine or brain and cause an inability to conceive naturally. According to the Joint Theatre Trauma Registry:
Veterans suffered more than 1,500 combat-related genitourinary injuries between 2005 and 2010.

A historic high of 12.7% of all battlefield injuries suffered in 2010 were related to the genitourinary system.
Because IVF allows for sperm and eggs to be retrieved for use in fertilization outside the body, the procedure gives wounded veterans a way to create an embryo and achieve pregnancy even when reproductive organs are non-functional, or donor eggs or sperm are needed.
A long-awaited milestone for U.S. vets
Like many reproductive endocrinologists across the United States, IVFMD's Sy Le, MD is delighted that our nation's wounded vets now have greater access to the advanced reproductive technology they need to fulfill their dreams of parenthood. With IVF for veterans with traumatic reproductive injuries, more of our nation's heroes can help to grow the next generation of exceptional Americans.
To learn more about IVF, contact IVFMD to schedule an appointment.

Latest posts by Sy Le, M.D.
(see all)