Fertility Testing for Men in Texas
When starting a family is not proceeding according to plan, sometimes a male fertility issue is involved. In fact, nearly half of all infertility cases involve a male factor. At IVFMD, we offer a variety of fertility tests for men to help you identify the causes of your infertility, so you can get back on track with your plans to become a father.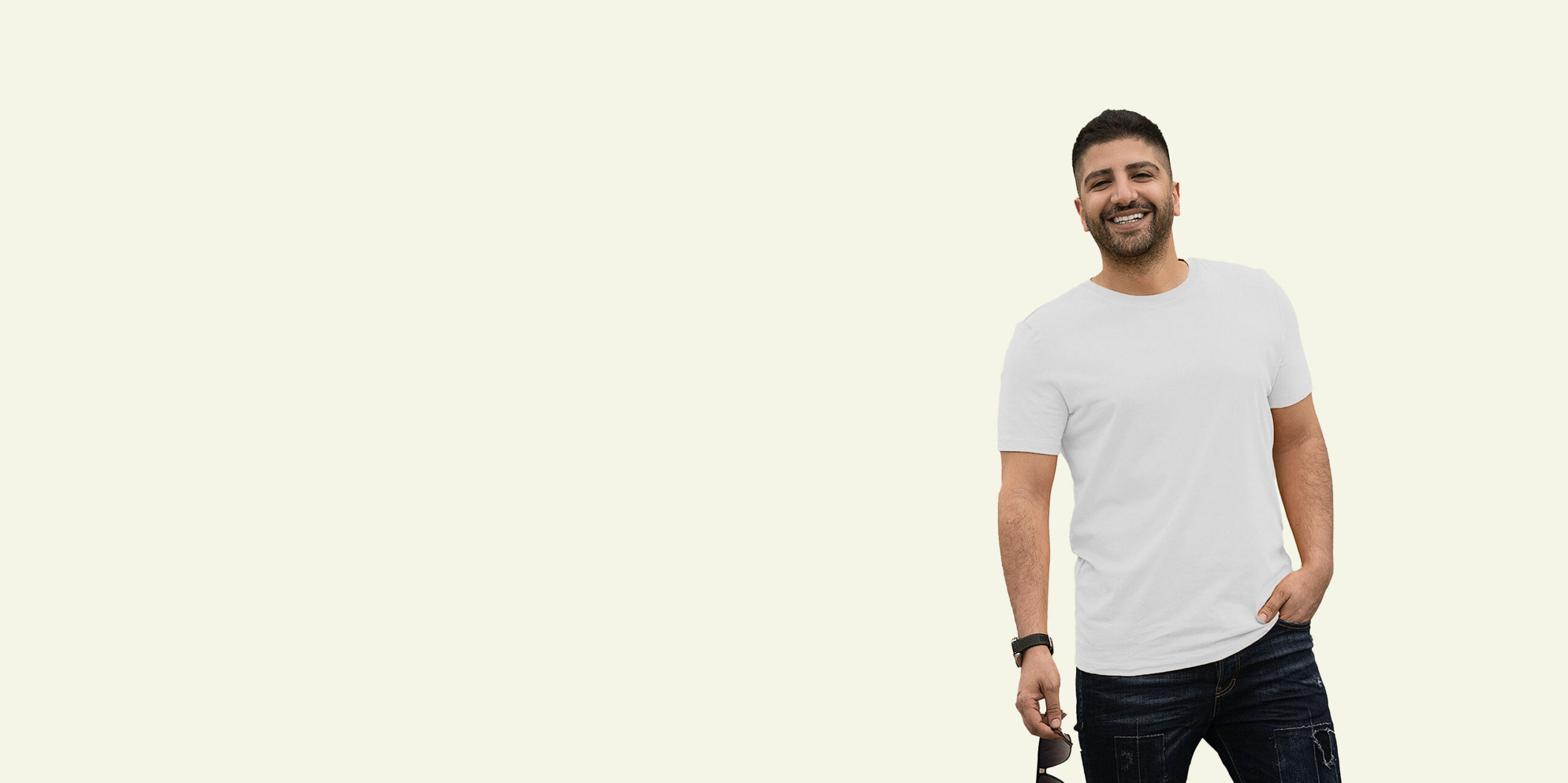 Semen Analysis
A semen analysis is a typical starting point for assessing male fertility. At your first appointment, you will meet with one of our fertility specialists and perform a semen analysis either at-home or on-site at an IVFMD clinic. We prioritize your privacy and dignity throughout testing and provide resources to help you optimize the accuracy of your semen analysis results. Should your results suggest abnormal semen, our fertility specialists will discuss further testing and results-oriented treatment options with you.
Advanced Testing
Sometimes, a semen analysis alone is not enough to pinpoint the causes of male infertility. Sperm count and sperm motility are two of the other most useful indicators of a man's fertility potential, which can be evaluated through further testing.
The Halo Test: Checking Sperm DNA Integrity
A routine semen analysis can provide important information about male fertility, most notably sperm motility and concentration. But, it does not reveal information about the integrity of the sperm's DNA, which can be identified through a Halo Test. For some couples, sperm DNA fragmentation can cause serious problems, including decreased fertilization rates and miscarriages. During the Halo Test, sperm that do not show the sperm halo are assumed to contain broken DNA. If 30% or more of the sperm in the sample contains fragmented DNA, the sample is considered abnormal.  Once your sperm sample is analyzed, our fertility specialists will help you further understand what could be causing your fertility problems so you can make decisions accordingly.
Microfluidic Technology: A New Method for Selecting the Best Motile Sperm
It is important to choose the highest-possible quality sperm to fertilize eggs in order to increase the odds of IVF success, decrease the rate of birth defects, and improve the fertility potential of male offspring. If your Halo Test resulted in high DNA fragmentation or you have sperm with severely abnormal morphology, you may benefit from Microfluidic Technology testing. The technique offers a number of key advantages like higher quality sperm, high DNA integrity, normal morphology, and better motility, all of which make sperm a better fit for fertilization.
PICSI: Choosing the Best Slow Moving Sperm for ICSI
While microfluidic technology can help select optimal sperm, it may not offer support for those whose sperm is viable and healthy but lacks the ability to swim forward. PICSI can help select the best sperm for the ICSI process.