Understanding Male Fertility: Everything You Need to Know About a Male Fertility Test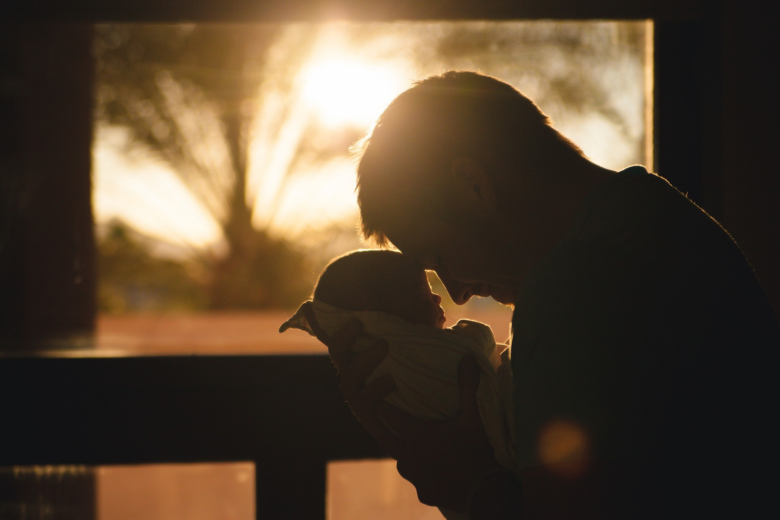 If you and your partner have been trying to conceive for over a year without getting pregnant, you are likely looking for answers and solutions. A male fertility test is a simple and effective option to help determine potential problems or causes of infertility.
WHAT IS A MALE FERTILITY TEST?
A male fertility test is a diagnostic test that measures various aspects of sperm, including its count, shape, and motility. Male fertility tests can help identify issues such as low sperm count, poor sperm quality, and abnormal sperm shape. These issues can make it difficult for sperm to fertilize an egg.
TYPES OF MALE FERTILITY TESTS
There is no one-size-fits-all male fertility test. When you meet with a fertility specialist, they help assess the best course of action for you and your fertility journey. At IVFMD, we offer a variety of fertility tests for men to best identify what factors hinder your plans to become parents.
The most common type of male fertility test is a Semen Analysis. It's generally the first step for our patients looking to assess their fertility. A Semen Analysis measures the number, shape, and movement of sperm in a man's semen sample.
BEYOND THE SEMEN ANALYSIS
A routine semen analysis provides important information about male fertility, but it does not reveal information about the integrity of the sperm's DNA. For that, we turn to The Halo Test. For some couples, sperm DNA fragmentation can cause serious problems including decreased fertilization rates and miscarriages. During the Halo Test, sperm that do not show the sperm halo are assumed to contain broken DNA. If 30% or more of the sperm in the sample contains fragmented DNA, the sample is considered abnormal. Once your sperm sample is analyzed, our fertility specialists help you further understand what could be causing your fertility problems. They work with you and your results to make decisions accordingly.
Depending on your semen analysis results, these tests may also be recommended:
Microfluidic Technology: If your Halo Test resulted in high DNA fragmentation or you have sperm with severely abnormal morphology, you may benefit from Microfluidic Technology testing. The technique offers a number of key advantages like higher quality sperm, high DNA integrity, normal morphology, and better motility, all of which make sperm a better fit for fertilization.
PICSI: If your sperm analysis shows your sperm is viable and healthy but lacks the ability to swim forward. PICSI can help select the best sperm for the ICSI process.
Hormone Testing: Hormone testing measures the levels of various hormones in a man's blood. Low levels of testosterone, luteinizing hormone (LH), and follicle-stimulating hormone (FSH) can indicate issues with fertility.
Genetic Testing: Genetic testing can identify chromosomal abnormalities that can affect sperm production.
Testicular Biopsy: In rare cases, a testicular biopsy may be performed to examine the testicular tissue for issues with sperm production.
WHY SHOULD YOU GET A MALE FERTILITY TEST?
A male fertility test can help identify potential issues with fertility and what treatment is bet for you. There are many treatment options, including lifestyle changes, medication, and surgery. Additionally, a male fertility test helps determine if assisted reproductive techniques, such as in-vitro fertilization (IVF) or intrauterine insemination (IUI), are necessary to conceive.
HOW TO PREPARE FOR A MALE FERTILITY TEST?
Before taking a male fertility test, it's essential to speak with your healthcare provider about any medications or supplements you're taking. Certain medications, such as testosterone replacement therapy, can affect the results of a male fertility test. It's also important to abstain from sexual activity for at least two to three days before providing a semen sample.
USING A MALE FERTILITY TEST TO ACHIEVE A SUCCESSFUL PREGNANCY
If you are wondering if male infertility may be impacting your chances of getting pregnant, don't wait to get tested. The good news is: most sperm disorders are treatable. Male fertility tests can provide crucial information to inform any necessary treatment that can increase your odds of successful conception. We are here for you – learn more about how you can get tested, and schedule an appointment with IVFMD here.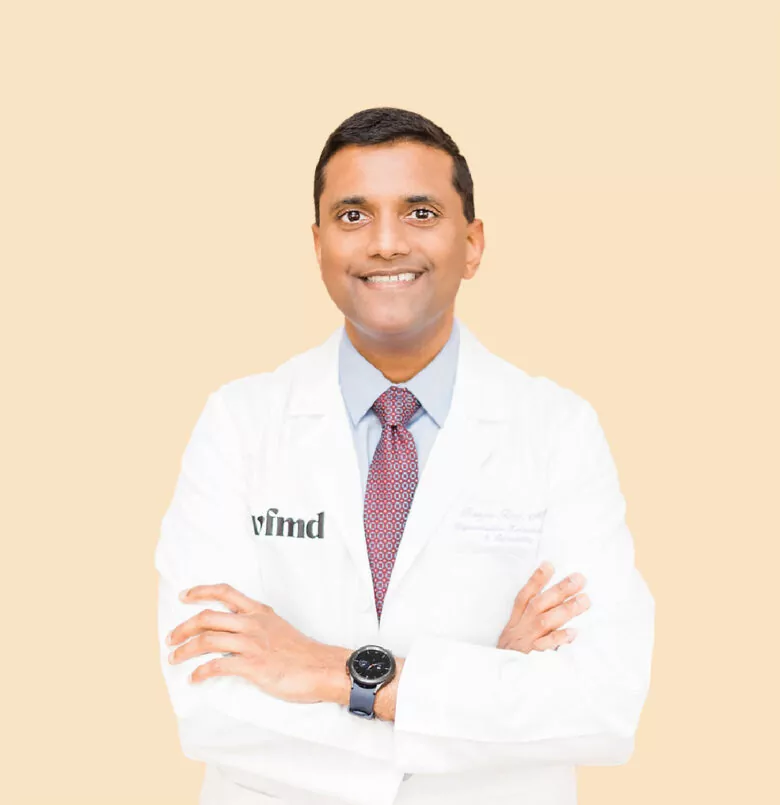 Latest posts by Renju Raj, MD
(see all)