How to Select a Sperm Bank in Dallas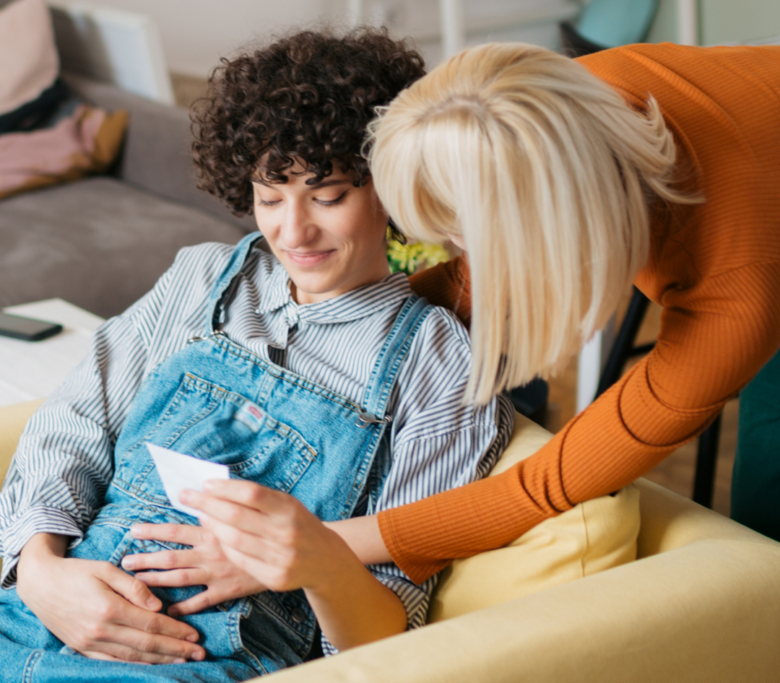 Choosing a sperm bank and sperm donor can feel conflicting, confusing, and critical, but I promise with the right resources you'll be able to make informed choices about the future of your family. This guide will cut through the medical-speak to help you understand the key factors to consider when selecting a sperm bank in Dallas.
What is a Sperm Bank?
A sperm bank (also known as a cryobank) is a facility that collects, freezes, and stores sperm. This sperm will eventually be used to help people undergo some sort of fertility treatment. Everyone's fertility journey is unique, but some common reasons people may use a sperm bank include:
Male infertility: Likely due to low sperm count or poor sperm quality, the male is unable to impregnate the female partner after a year or more of trying – this is the cause for around 40-50% of infertility cases in couples
Providing sperm to help a single woman or same-sex couple have a biological child
An option for patients with known genetic diseases
Choosing a Sperm Bank in Dallas
No matter what path has led you to searching for a sperm bank, we are here to support you through this process and help you feel confident about your choice. The first step in searching for a sperm bank in Dallas is to grade sperm bank locations by the following criteria:
REPUTATION
Do your research – find communities who are going through similar experiences and ask their opinions on different sperm banks. Read reviews. You want to work with a sperm bank that has a good track record of success and a positive reputation within the industry. Look for a Dallas sperm bank that is accredited by the American Association of Tissue Banks (AATB) and has been in business for several years at least.
DONOR SELECTION
Sperm banks should have a thorough donor screening process, which includes testing for genetic and infectious diseases. Additionally, you'll want to consider the diversity of the donor pool – a diverse donor pool increases your chances of finding a donor that matches your personal preferences around physical attributes and medical history.
DONOR INFORMATION
Look for a sperm bank that provides detailed information about the donors, including their physical characteristics, educational background, and family medical history. This information will help you make an informed decision about which donor is the best match for you and your family.
DONOR COMPENSATION
Donors deserve to be paid fairly. While this may not directly impact your fertility treatment, it will ensure the sperm bank is able to attract high-quality donors and maintain a diverse donor pool.
SUCCESS RATE
Success rates are an important factor to consider when selecting a sperm bank in Dallas. You want to work with a sperm bank that has a high success rate in helping couples conceive. Look for a sperm bank with transparency about their success rates, including the number of pregnancies and live births that have resulted from their donor sperm. This information should be available on their website or provided when you ask.
QUALITY CONTROL
This should be a major talking point for the sperm bank you choose. Look for a bank that has strict quality control procedures in place to ensure the safety and effectiveness of their donor sperm. Additionally, you'll want to consider the storage and handling of the sperm. Look for a sperm bank that follows best practices for sperm storage and handling (meaning it uses cryopreservation equipment, laboratory-grade refrigerators and freezers, air filtration systems, and sterilization equipment).
CUSTOMER SERVICE
The process of creating a family can be stressful, and the partners you select on your journey should help ease that stress rather than contribute to it. You need to feel at ease – the right sperm bank should have a friendly and knowledgeable staff who are available to answer your questions and provide support throughout the fertility treatment process. Are they helping you with shipping the sperm? Is the process easy? Make sure to check in and ask yourself these questions often.
Why you should look for a Sperm Bank in Dallas
Dallas has a number of professional and qualified sperm banks to choose from. While it's possible to acquire sperm from a sperm bank outside of Dallas (or even out of state), selecting a sperm bank nearby will reduce shipping costs and likely save on storage. Further, it will reduce the risk of damage or misplacement through transportation.
How to Start my Sperm Bank in Dallas Search
You're ready to start your search. Now that we've covered the key factors to consider when selecting a sperm bank in Dallas, here are some tips to help you make an informed decision.
Research multiple sperm banks. Don't just settle on the first sperm bank you come across. Research multiple sperm banks to compare their donor selection, donor information, success rates, and customer service.
Read online reviews. Online reviews can provide valuable insights into the experiences of other couples who have used the sperm bank. Look for sperm banks with positive reviews and a high overall rating.
Ask for referrals. If you know anyone who has gone through fertility treatment, ask for recommendations of sperm banks in the Dallas area. Join Facebook groups and read comments or ask questions. Personal referrals give you a first-hand experience to help you better evaluate and find the best sperm bank for your journey.
Schedule a consultation. Once you've narrowed down your list of potential sperm banks, schedule an appointment to speak with a representative from each sperm bank. This will give you the opportunity to ask questions and get a better understanding of how each Dallas sperm bank compares.
What to Consider When Ordering Donor Sperm from a Sperm Bank in Dallas
At IVFMD, we often see couples with severe sperm problems, same-sex couples, and single women wishing to build a family – for these patients, we suggest Intrauterine Insemination (IUI) with donor sperm. Here's what to consider:
Washed or Unwashed Sperm
Unwashed sperm refers to semen that has not been processed or treated in any way – it contains both sperm and seminal fluid. Washed sperm are frozen twice and may yield fewer motile sperm after the second thaw before IUI. The main reason for washing sperm is to remove any chemicals or bacteria that could interfere with medical procedures.
While some sperm banks increase the cost for washed sperm, the costs to prepare washed and unwashed sperm for IUI are the same at IVFMD fertility clinics in Irving, Grapevine and Arlington.
CMV Status
The FDA requires screening the sperm donor and the recipient for cytomegalovirus (CMV) which can cause birth defects in the developing fetus. If you are not immune to CMV, you should choose a CMV negative donor in order to minimize the risk of CMV transmission.
When to Order
Sperm can be ordered during the first 5 days of the treatment cycle or at the initial baseline sonogram during menses.
How Much to Order
Sperm are shipped in a cryostorage container filled with liquid nitrogen. As you can imagine, transportation costs can add up. To save on the shipping costs, you might want to order up to 3 samples and have the unused ones stored at our facility for a nominal fee.
How IVFMD Can Help
We're here to empower and educate while you during your fertility journey. Schedule an appointment with a fertility specialist – we've been helping Dallas area patients build their families since 1997.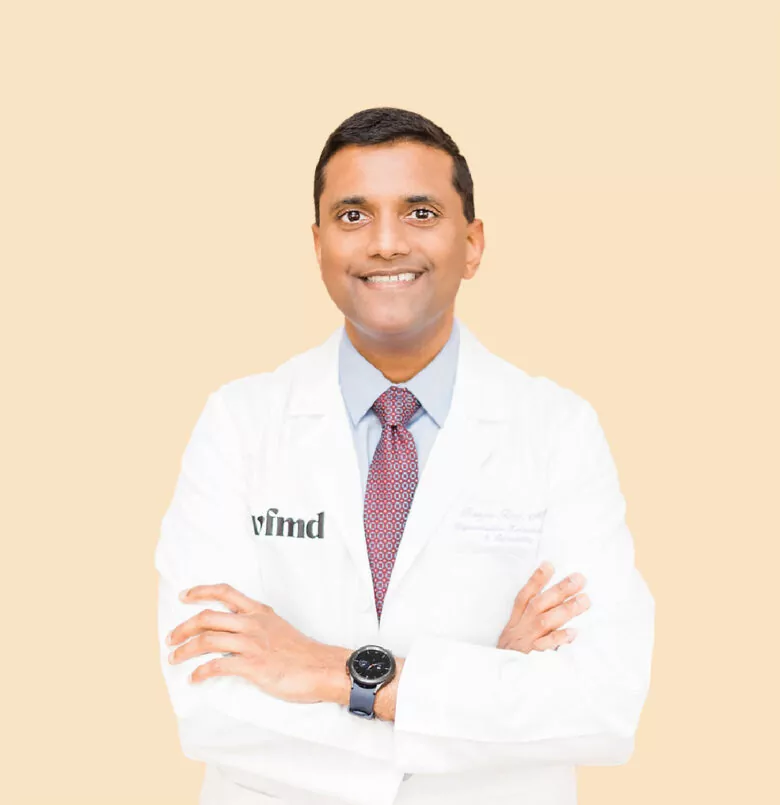 Latest posts by Renju Raj, MD
(see all)