Do you have these signs of infertility?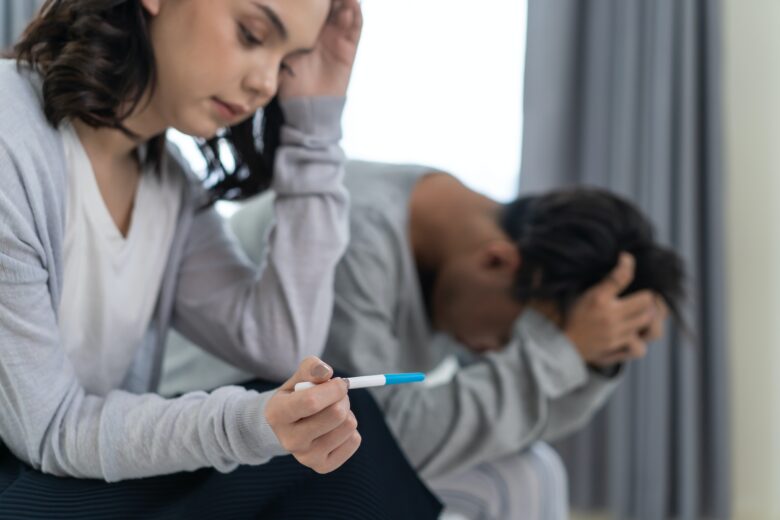 15% OF REPRODUCTIVE-AGED INDIVIDUALS ARE AFFECTED BY INFERTILITY
Infertility is a common issue affecting nearly 15% of reproductive-aged individuals and couples worldwide. If you have been unable to conceive after one year of unprotected intercourse, you may want to check for signs of infertility. Infertility can be caused by many factors, including hormonal imbalances, genetic disorders, infections, lifestyle factors, and others. While some individuals may have obvious symptoms indicating infertility, others may not show any signs at all.
COMMON SYMPTOMS AND SIGNS OF INFERTILITY:
Irregular periods: Women with irregular menstrual cycles or those who experience heavy or painful periods may have an underlying fertility issue. Irregular periods can indicate hormonal imbalances, which can prevent ovulation and make it difficult to conceive.
Abnormal discharge: Unusual vaginal discharge, such as a foul smell, color, or texture, may indicate an underlying infection or hormonal imbalance, which can affect fertility.
Painful intercourse: Pain during sex or after sex can be a sign of infertility. This could be due to endometriosis, pelvic inflammatory disease, or other conditions that cause inflammation and damage to the reproductive organs.
Male infertility: Signs of infertility in men may include symptoms such as erectile dysfunction, low libido, or low sperm count. In some cases, male infertility can be due to genetic disorders or lifestyle factors such as smoking, alcohol, or drug abuse. A male fertility test is a simple and effective option to help determine potential problems
Age: Age is a significant factor that can affect fertility. Women over 35 years of age may experience a diminished ovarian reserve, leading to difficulties in conceiving.
Chronic medical conditions: Certain medical conditions such as polycystic ovary syndrome, thyroid disorders, or diabetes can affect fertility by disrupting hormone levels and menstrual cycles.
Family history: Individuals with a family history of infertility or genetic disorders may be at higher risk of experiencing infertility themselves.
Lifestyle factors: Lifestyle factors such as smoking, excessive alcohol consumption, drug abuse, and poor nutrition can impact fertility by affecting hormone levels and sperm quality.
IF YOU HAVE SIGNS OF INFERTILITY
If you experience any of these signs of infertility, a comprehensive fertility assessment may be required to pinpoint the specific causes of your infertility. Upon evaluation of your fertility, our physicians will recommend a treatment protocol to help you optimize your lifestyle to enhance the likelihood of becoming pregnant.
DON'T LET INFERTILITY STOP YOU FROM STARTING A FAMILY
If you live in or near the Dallas/Fort Worth metro area, you have access to IVFMD, one of the leading fertility facilities in the state. We use the most advanced technology in a warm and caring environment to help make your family-building dreams come true. We've helped thousands of women and men with a wide range of fertility issues — and we can help you, too.
To schedule a consultation, contact us at any of our three Texas centers or book your appointment for a fertility assessment online today.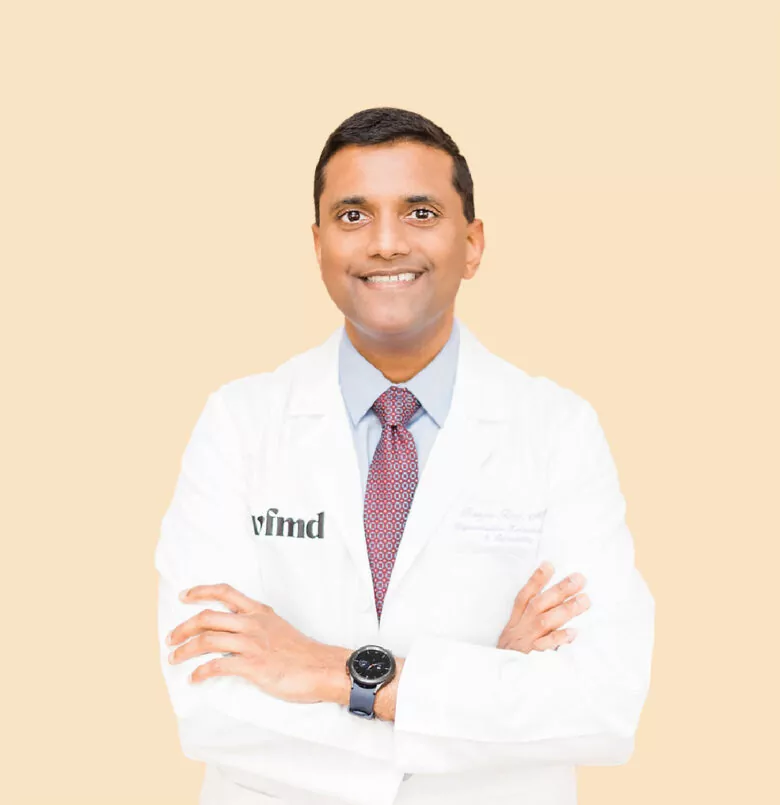 Latest posts by Renju Raj, MD
(see all)